Another fabulous retreat and workshop!
By Nancy Parker
People always ask if I had a good time. Of course, I say yes. But one cannot really describe a "good time". I can tell people what we did and what happened, but I believe it is necessary to experience each of those moments to really understand what makes a workshop and retreat so beautiful and powerful.
How can one really describe the feelings we had when we saw little HyoChul, sitting like a happy, smiling little Buddha, in the midst of all the healing hands of people who care for him and love him.
How do you describe the tug in your heart when the young man who arrived with a brain tumor, ended with a wish for health for his new-born child -to-be.
How do you describe the joy and happiness felt when each individual told of a good result from the weekend, or when they told stories of success about themselves, or family and friends, achieved by practicing Chi Lel Qigong.
How do you describe the incredible experience of doing Qigong by the magnificent Bell Rock overlooking a panorama of cliffs and valleys made up of unending shades of red and brown rock.
How do you describe the beaming faces of those achieving certification as instructors, knowing the sweat and hard work that enabled them to reach this status.
How do you describe the joyous abandon and enthusiasm exhibited on the last night when everyone took part in the free-form lift chi up and pour chi down, and danced and performed parts of qigong and other active and amazing movements to the chi music.
How can one describe the excitement and satisfaction gained from learning, re-learning, refining, and developing an understanding of the many aspects of the practice of Chi Lel Qigong.
How do you explain the looks of love and hope engendered during the various healing sessions. And, last of all, how do you describe the feelings of love and companionship and shared experiences that we all had as we hugged one another goodbye till the next retreat.
Thank you, Luke and Frank, for sharing this wonderful qigong with us, so that all of us can experience all of the above in the Chi Lel Qigong workshops and retreats. I am very grateful.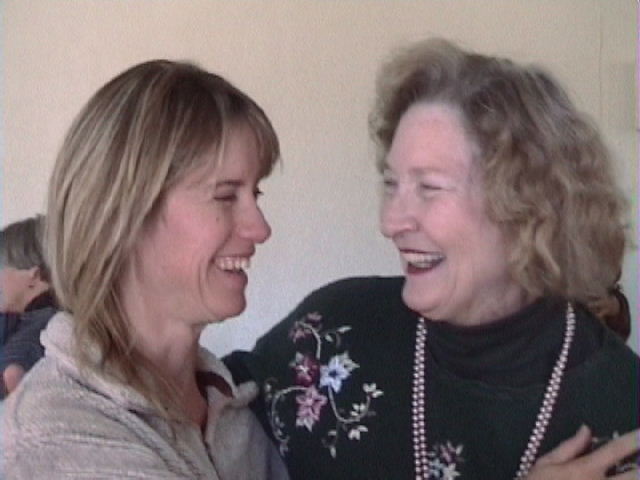 Much Love and Chi, Nancy