Chi-Lel TM Instructor of the Month -July
The healing power of Chi-Lel is from the heart of a person filled with love and compassion. Every month we choose one instructor for his or her good deeds. Please nominate your favorite instructor to be the Instructor of the Month, email to me at lukechan@chilel.com Hao La! Luke Chan
Carmen Sauls, RN
Teaches at Sacramento, California, U.S.A.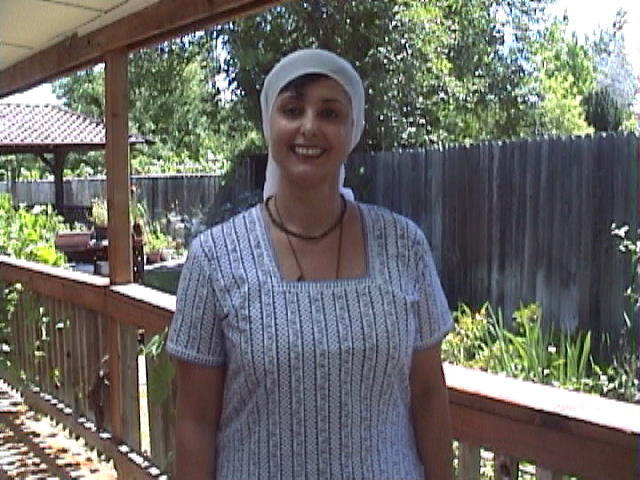 Luke Chan
Carmen has been a pioneer in nursing industry -- a holistic nurse. When she found Chilel four years ago, it was like a fish finding water. Armed with medical knowledge and healing tool of Chilel, Carmen has helped many, including the " the poorest of the poor".
Carmen has a gentle voice and graceful appearance and a will of an iron, "a needle wrapped in a cotton", to be exact. As a registered nurse, she made social calls to the needy families. Sometimes it is quite dangerous on making house calls. One time an angry young man pointed a gun to her head and demanded her to get out of his house because he didn't want any help. "If you kill me, who is going to take care of your mother?" Carmen asked calmly. The man put down his gun and Carmen was able to leave the house unharmed.
Carmen has great compassion toward those who have "fallen into the cracks". She did several hours of La Chi with a drug addict in one sitting. So much healing occurred during the la chi that the drug addict was able to curb his urge for drugs. As a matter of fact, she did so well with the "Mother of All Tapes" to drug dependents that some "religious group" felt threatened and eventually forced her to abandon her effort.
Last month, Carmen has completed four month volunteer work for the Mother Teresa's hospital in Delhi and Himalayan villages. People there loved her because she was not there to "teach them" but to "learn from them." One thing she has learned was that emitting chi to people are most effective when they are open to energy. Since the native people in India are spiritual beings and are open to chi, they are readily helped by Chilel. Carmen walked from village to village to heal people and sometimes she needed to go the fields to her students (patients). I asked her why the sick didn't come home to rest and she told me that survival is the everything there. She told me that once she treated a woman running high fever on the field because the woman had to beat the monsoon rain to collect her grain otherwise she would be hungry the rest of the year.
Most of us practice Chilel comfortably at home and teach our students at spacious centers. We love ourselves and others and we show compassion for those who are facing health challenges. Yet very few of us has been tested by the harsh reality of life where surviving is a day to day struggle. I feel so proud of one of our certified Chilel instructors, Carmen, who have not only feeling comfortably among the poorest of the poor but also able to bring the healing power of Chilel to them in a spirit of love and compassion.
| | |
| --- | --- |
| | The "Delhi Look" |
| | The "Himalayan Look" |